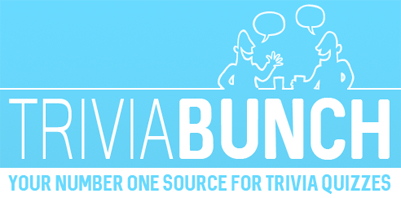 General trivia quiz
Question 1 of 10
Who is Snoopy's owner?
Question 2 of 10
According to the saying, who rush in where angels fear to tread?
Question 3 of 10
Which board game was invented by a Quaker to demonstrate the evils of capitalism?
Question 4 of 10
Which Australian city shares its name with a city in north east England?
Question 5 of 10
One of the world's largest herds of what roam around the deserts of Australia?
Question 6 of 10
In which country is the world's largest mine
Question 7 of 10
Hamlet is the name for a Shakespeare play, and which small geographical feature?
Question 8 of 10
What's plural of "Catch" ?
Question 9 of 10
Which of the following is a use of a double boiler?
Question 10 of 10
Which war was fought in Europe between Catholics and Protestants from 1618 to 1648?

General Trivia Quiz
10 mixed questions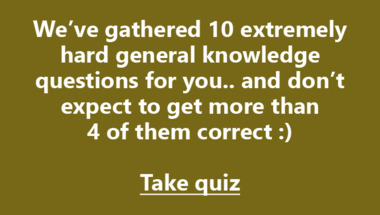 Brain test : 10 trivia questio
Your goal is to score 5/10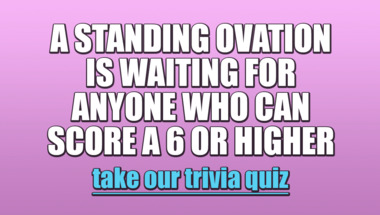 General Trivia Quiz
10 mixed general trivia questions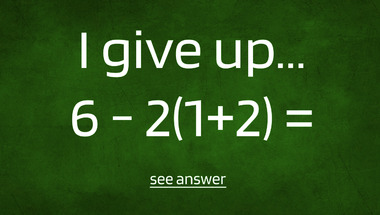 Trivia quiz for 60+
10 questions about mixed knowledge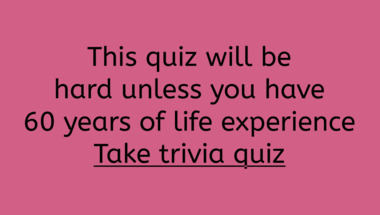 Mixed knowledge questions
Tell us your result in the comments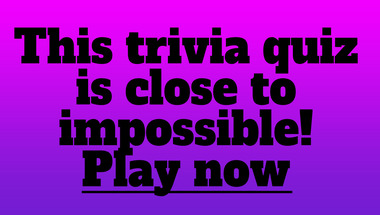 Trivia quiz for 60+
10 questions about mixed knowledge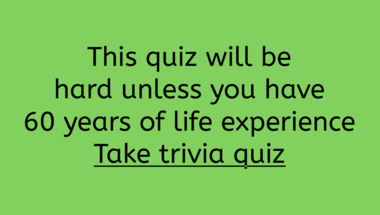 Hard trivia quiz
10 questions to test your knowledge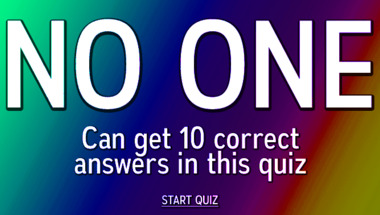 10 trivia quiz questions
Take it here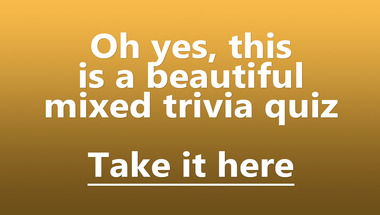 Trivia Quiz : Mixed categories
10 Questions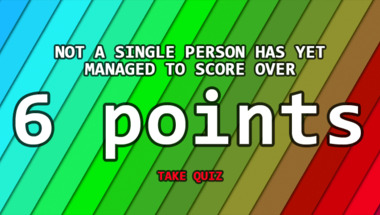 10 hard general trivia questio
Let's see how smart you really are!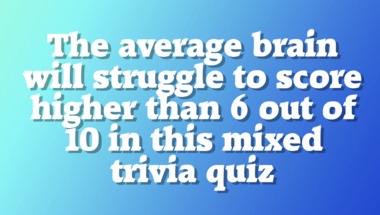 Art & More Trivia Quiz
10 Impossible Questions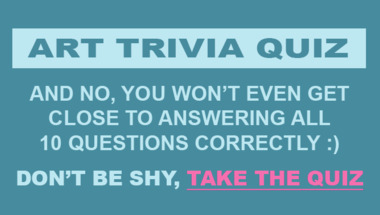 Trivia quiz for 60+
10 questions about mixed knowledge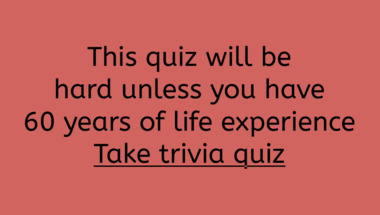 Mixed Trivia Quiz
10 questions lined up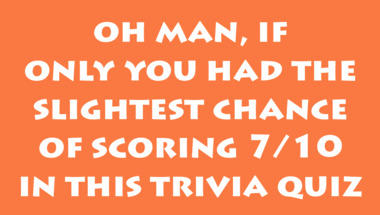 Trivia Quiz : General Knowledg
10 quite impossible questions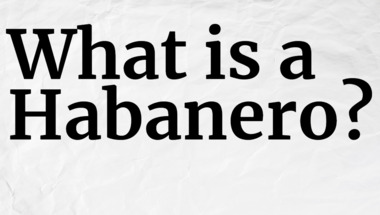 Science and nature quiz
10 questions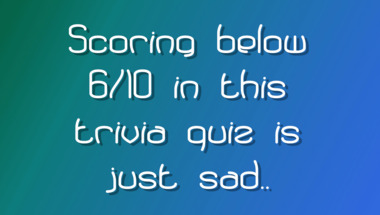 More trivia fun from us