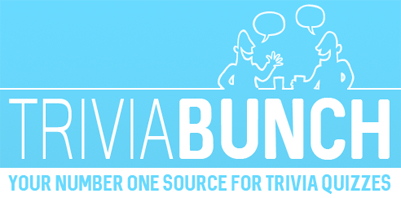 Movie Quiz
Question 1 of 10
What does Dr. Paul Kersey do after he finds his wife and daughter attacked at home in 'Death Wish' (2018)?
Question 2 of 10
Antonio Banderas and Sylvester Stallone appear in which correctly titled 1995 thriller?
Question 3 of 10
Which type of reptile is the missing word from Disney's 'The Reluctant _' (1941)?
Question 4 of 10
What do Luke and his companions encounter on Endor in 'Star Wars: Episode VI - Return of the Jedi', who they have initial conflict and then gain the trust of?
Question 5 of 10
Kate Hudson is the daughter of which other actress?
Question 6 of 10
What chemical element is used to smoke the rawhiders out of the cabin in 'Will Penny'?
Question 7 of 10
Where is the setting for the 1968 adaptation of 'Romeo and Juliet'?
Question 8 of 10
Which British actor played 'Mr. Bean' in the 1997 film, 'Bean'?
Question 9 of 10
Who said "I coulda been a contender" in "On The Waterfront"?
Question 10 of 10
Who was the voice of Shenzi, the female hyena, in `The Lion King`?

General Trivia Quiz
10 mixed questions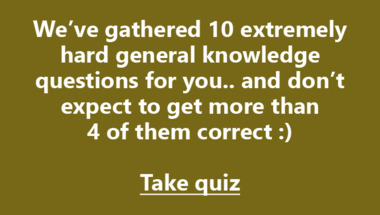 Brain test : 10 trivia questio
Your goal is to score 5/10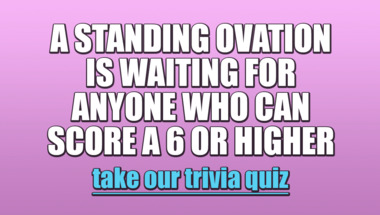 General Trivia Quiz
10 mixed general trivia questions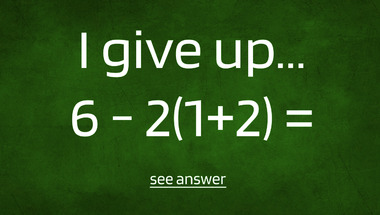 Trivia quiz for 60+
10 questions about mixed knowledge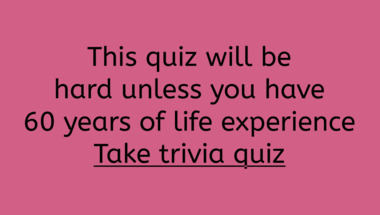 Mixed knowledge questions
Tell us your result in the comments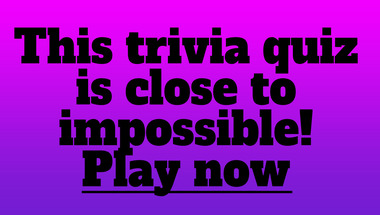 Art & More Trivia Quiz
10 Impossible Questions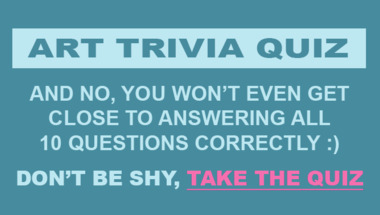 Trivia quiz for 60+
10 questions about mixed knowledge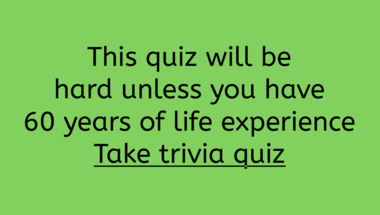 Hard trivia quiz
10 questions to test your knowledge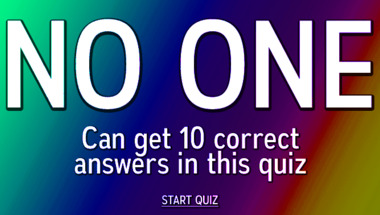 10 trivia quiz questions
Take it here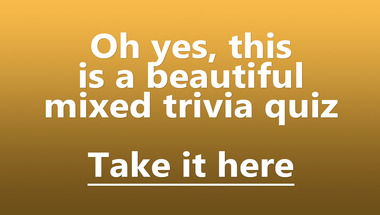 Trivia Quiz : Mixed categories
10 Questions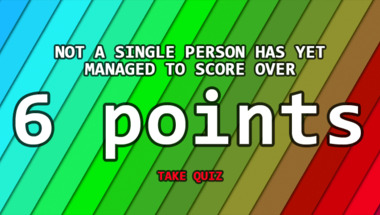 10 hard general trivia questio
Let's see how smart you really are!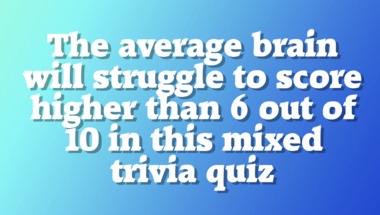 Trivia quiz for 60+
10 questions about mixed knowledge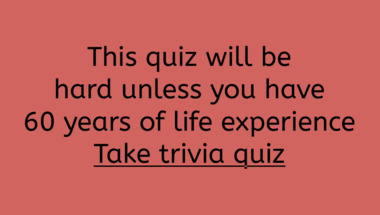 Trivia Quiz : General Knowledg
10 quite impossible questions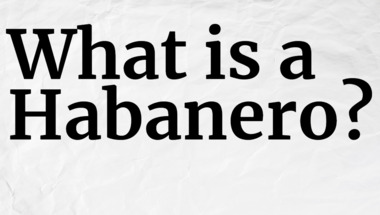 Science and nature quiz
10 questions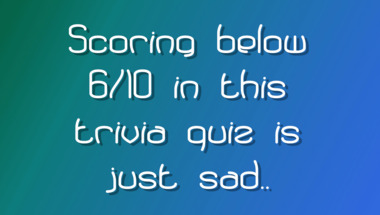 Mixed Trivia Quiz
10 questions lined up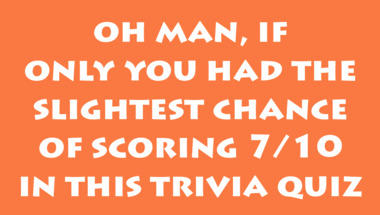 More trivia fun from us