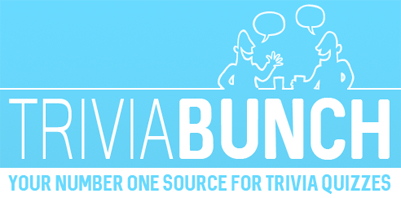 Movie Quiz
Question 1 of 10
"An Adventure 65 Million Years In The Making." is the tagline from which 1990's blockbuster?
Question 2 of 10
Alfred Hitchcock always began episodes of Alfred Hitchcock Presents (1955) with?
Question 3 of 10
Which French colonial region does the fugitive husband Victor Laszlo try to escape from in 'Casablanca' (1942)?
Question 4 of 10
In 2009 'Sherlock Holmes' what is the name of the road where Holmes lives?
Question 5 of 10
What year is the 1985 Western 'Silverado' set?
Question 6 of 10
This 1995 family film, directed by Alfonso Cuarón is called?
Question 7 of 10
What is the name of the killer in 2004 horror 'Saw'?
Question 8 of 10
Who plays 'Morticia Addams' in the 1991 film, 'The Addams Family'?
Question 9 of 10
What has been banned in the town of Bomont, Oklahoma, in the 1984 Musical 'Footloose'?
Question 10 of 10
Complete the title of the 'Madagascar' sequel 'Escape to…'?

General Trivia Quiz
10 mixed questions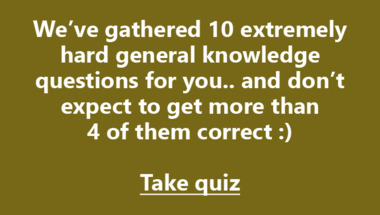 Brain test : 10 trivia questio
Your goal is to score 5/10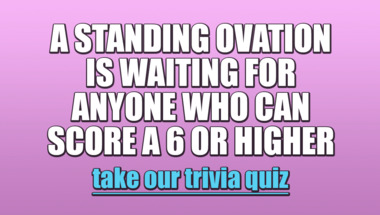 General Trivia Quiz
10 mixed general trivia questions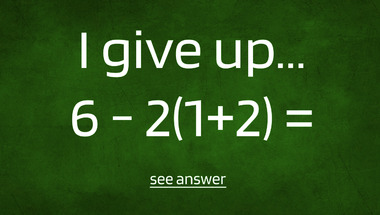 Trivia quiz for 60+
10 questions about mixed knowledge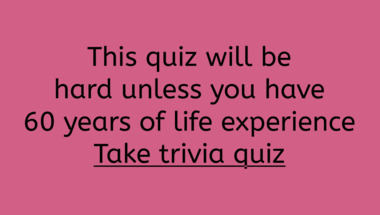 Mixed knowledge questions
Tell us your result in the comments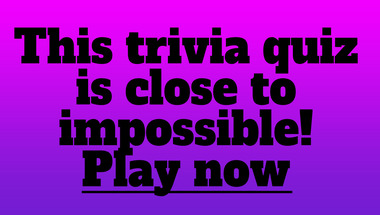 Art & More Trivia Quiz
10 Impossible Questions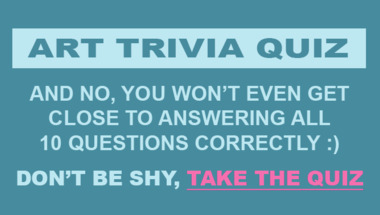 Trivia quiz for 60+
10 questions about mixed knowledge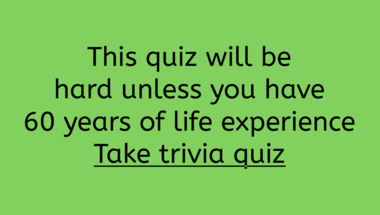 Hard trivia quiz
10 questions to test your knowledge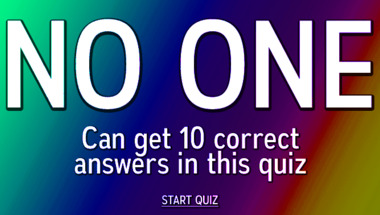 10 trivia quiz questions
Take it here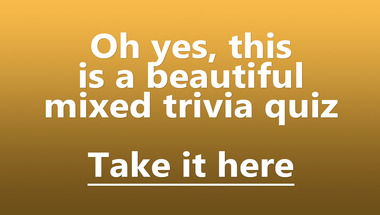 Trivia Quiz : Mixed categories
10 Questions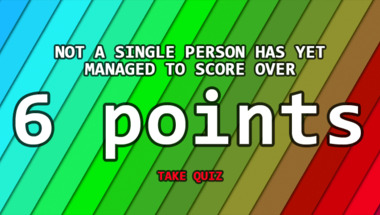 10 hard general trivia questio
Let's see how smart you really are!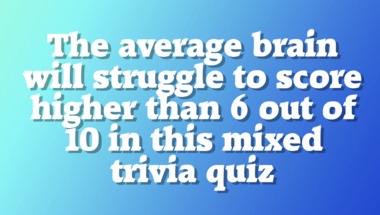 Trivia quiz for 60+
10 questions about mixed knowledge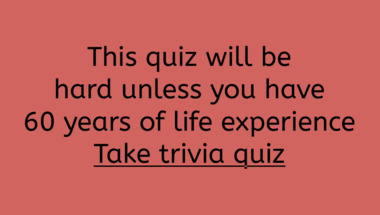 Trivia Quiz : General Knowledg
10 quite impossible questions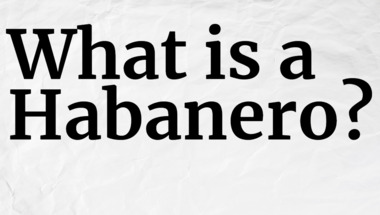 Science and nature quiz
10 questions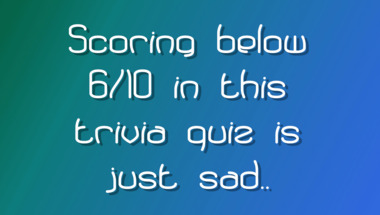 Mixed Trivia Quiz
10 questions lined up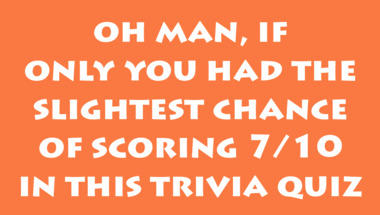 More trivia fun from us