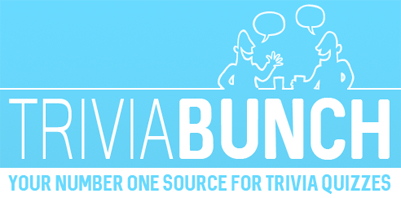 Science Quiz
Question 1 of 10
How many days does it take for the Earth to revolve around the sun?
Question 2 of 10
What problem does sulfur dioxide cause?
Question 3 of 10
Rose gold has which other metal added to give the reddish pink colour?
Question 4 of 10
What would you call something that is between celestial objects?
Question 5 of 10
The gluteus maximus is what sort of body part?
Question 6 of 10
Where do arboreal animals live?
Question 7 of 10
Which has the shortest tail?
Question 8 of 10
CO2 is the chemical formula for which substance?
Question 9 of 10
What ailment is called Mal de Mer in French, and can be prevented by sucking on crystallized ginger?
Question 10 of 10
Where in the body is the gluteus maximus muscle?

General Trivia Quiz
10 mixed questions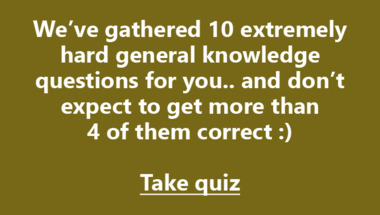 Brain test : 10 trivia questio
Your goal is to score 5/10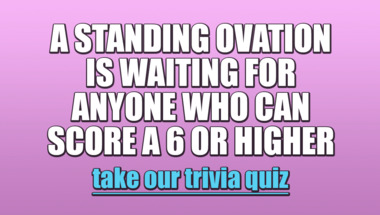 General Trivia Quiz
10 mixed general trivia questions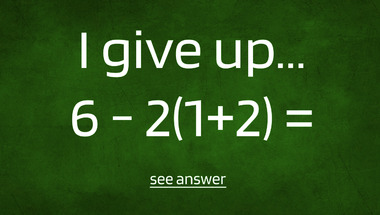 Trivia quiz for 60+
10 questions about mixed knowledge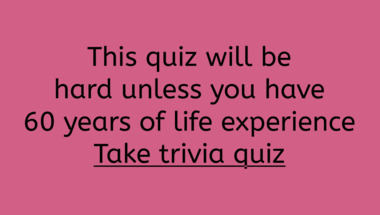 Mixed knowledge questions
Tell us your result in the comments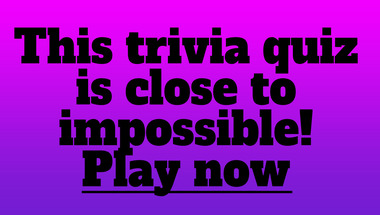 Art & More Trivia Quiz
10 Impossible Questions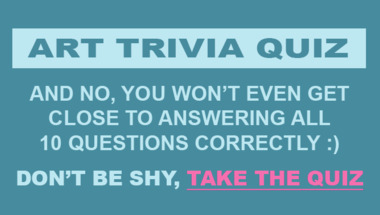 Trivia quiz for 60+
10 questions about mixed knowledge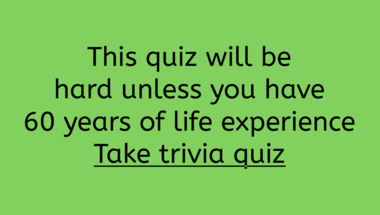 Hard trivia quiz
10 questions to test your knowledge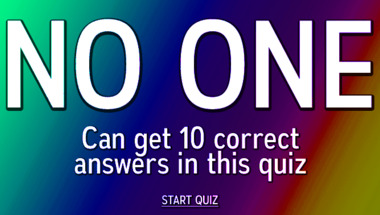 10 trivia quiz questions
Take it here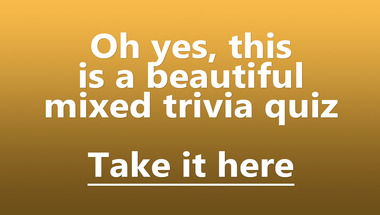 Trivia Quiz : Mixed categories
10 Questions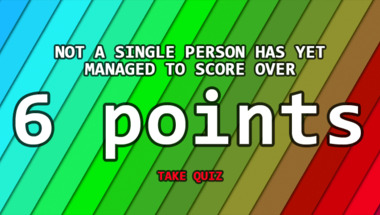 10 hard general trivia questio
Let's see how smart you really are!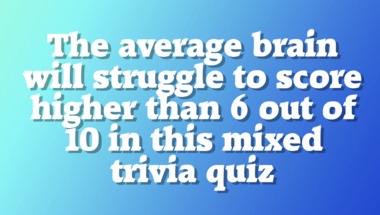 Trivia quiz for 60+
10 questions about mixed knowledge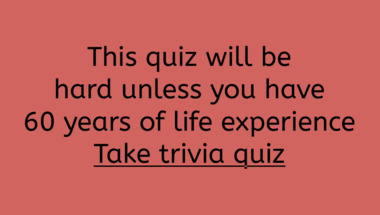 Trivia Quiz : General Knowledg
10 quite impossible questions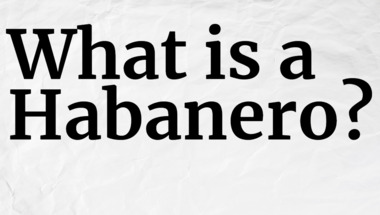 Science and nature quiz
10 questions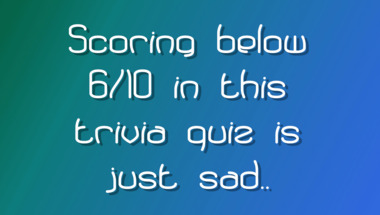 Mixed Trivia Quiz
10 questions lined up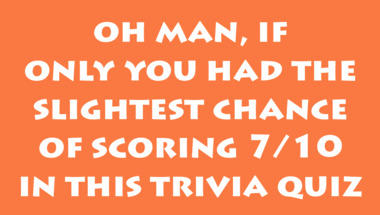 More trivia fun from us