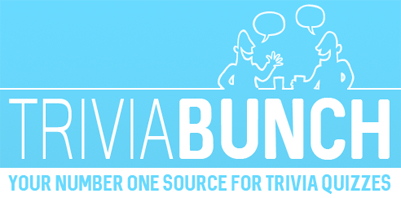 Food & Cooking quiz for home cooks and food lovers
Question 1 of 10
A baked combination of canned tuna, pasta, peas and soup would be called what?
Question 2 of 10
Which meat is often used in the dish of Bratkartoffeln, or German Fried Potatoes?
Question 3 of 10
What are pierogi?
Question 4 of 10
A Spanish Asiático cocktail is made from cognac, condensed milk and which other drink?
Question 5 of 10
What seeds are used on top of a pastry called a Ziva?
Question 6 of 10
Which type of pasta is Taglierini similar to?
Question 7 of 10
What is green curry called in Thai?
Question 8 of 10
Kefalotyri is equivalent to what Italian cheese?
Question 9 of 10
Which part of a cardamom tree is used to flavour dishes?
Question 10 of 10
Chicken Tikka Masala was adopted by the British for which former colonial area?

General Trivia Quiz
10 mixed questions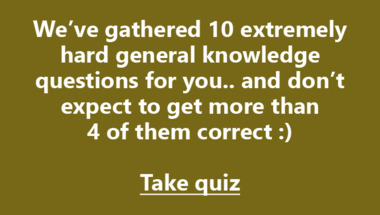 Brain test : 10 trivia questio
Your goal is to score 5/10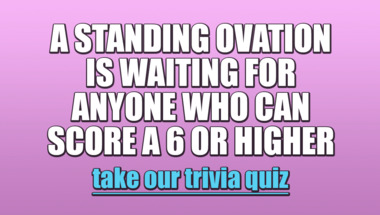 General Trivia Quiz
10 mixed general trivia questions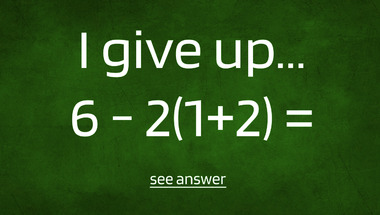 Trivia quiz for 60+
10 questions about mixed knowledge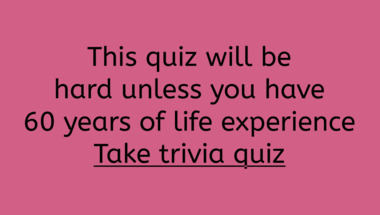 Mixed knowledge questions
Tell us your result in the comments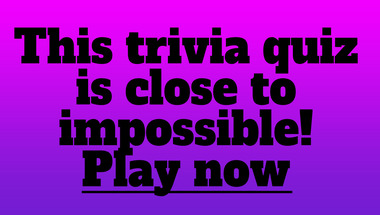 Trivia quiz for 60+
10 questions about mixed knowledge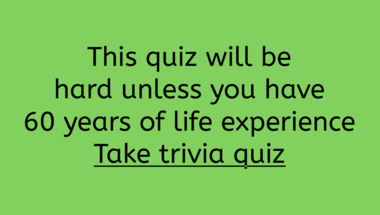 Hard trivia quiz
10 questions to test your knowledge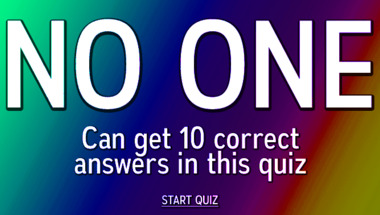 10 trivia quiz questions
Take it here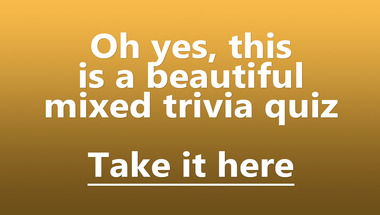 Trivia Quiz : Mixed categories
10 Questions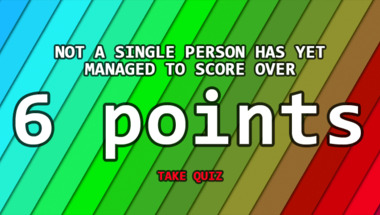 10 hard general trivia questio
Let's see how smart you really are!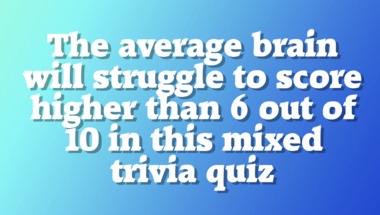 Art & More Trivia Quiz
10 Impossible Questions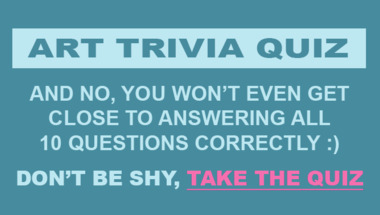 Trivia quiz for 60+
10 questions about mixed knowledge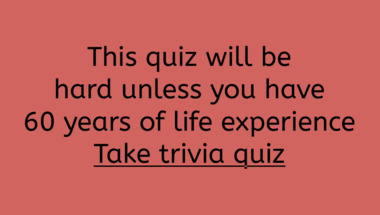 Trivia Quiz : General Knowledg
10 quite impossible questions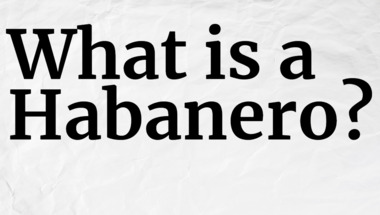 Mixed Trivia Quiz
10 questions lined up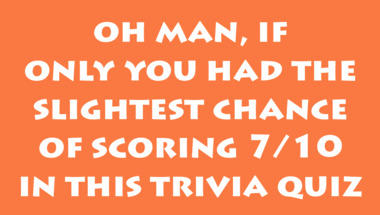 Science and nature quiz
10 questions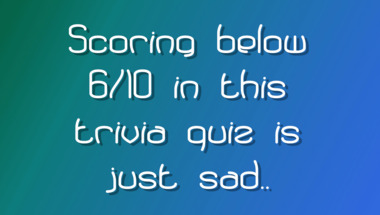 More trivia fun from us