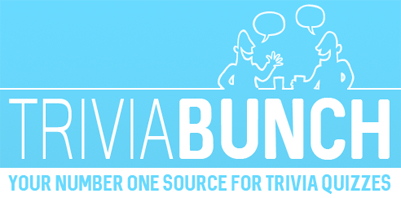 Expert level food & cooking quiz
Question 1 of 10
Which of the following is a main ingredient in Minestrone?
Question 2 of 10
Which river is Piave named after?
Question 3 of 10
Flan, Churros and Dulce de Leche are all Mexican what?
Question 4 of 10
What do you sometimes find on top of Sushki rolls?
Question 5 of 10
Spare ribs are usually from which animal?
Question 6 of 10
A blodpalt is a type of potato dumpling incorporating which animal product?
Question 7 of 10
Enchiladas are baked in their sauce where as Wet Burritos sauce is what?
Question 8 of 10
Sicily encourages the use of which of the following vegetables?
Question 9 of 10
Mandelmassa is a food similar to marzipan, made with which nuts?
Question 10 of 10
Which pagan festival is Barmbrack associated with?

General Trivia Quiz
10 mixed questions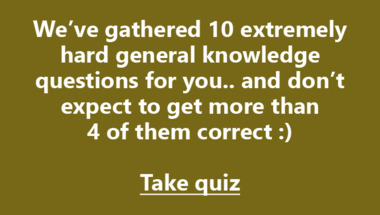 Brain test : 10 trivia questio
Your goal is to score 5/10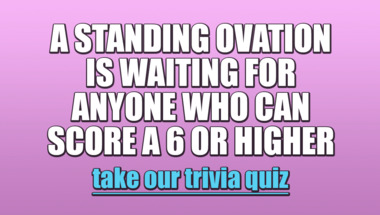 General Trivia Quiz
10 mixed general trivia questions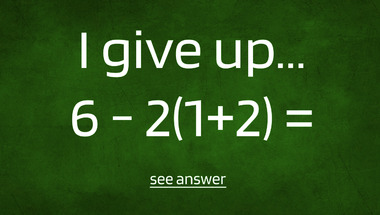 Trivia quiz for 60+
10 questions about mixed knowledge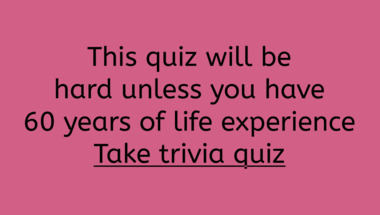 Mixed knowledge questions
Tell us your result in the comments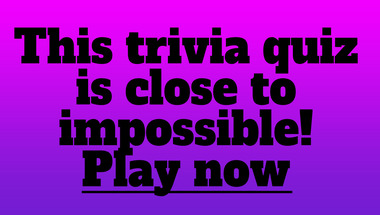 Trivia quiz for 60+
10 questions about mixed knowledge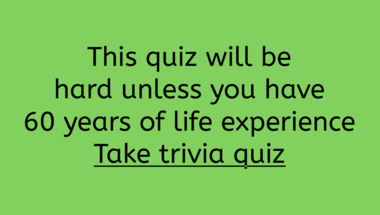 Hard trivia quiz
10 questions to test your knowledge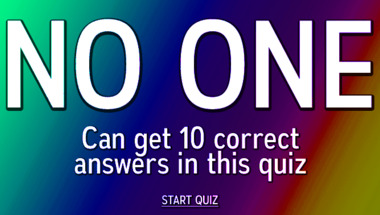 10 trivia quiz questions
Take it here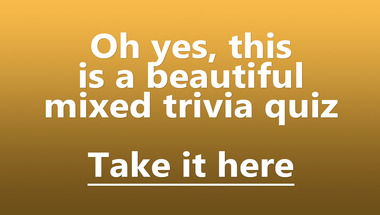 Trivia Quiz : Mixed categories
10 Questions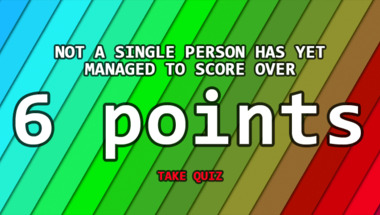 10 hard general trivia questio
Let's see how smart you really are!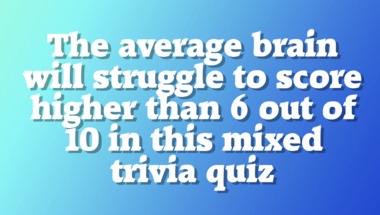 Art & More Trivia Quiz
10 Impossible Questions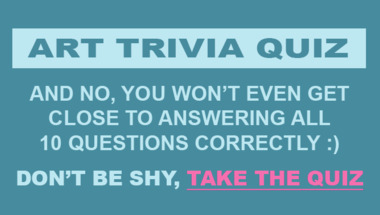 Trivia quiz for 60+
10 questions about mixed knowledge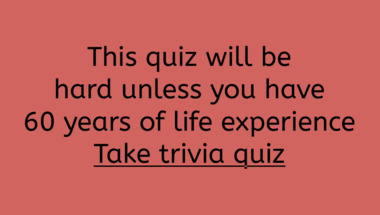 Trivia Quiz : General Knowledg
10 quite impossible questions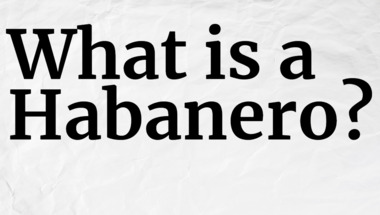 Mixed Trivia Quiz
10 questions lined up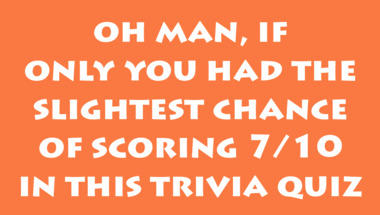 Science and nature quiz
10 questions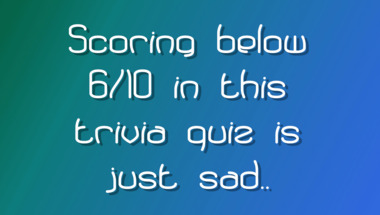 More trivia fun from us