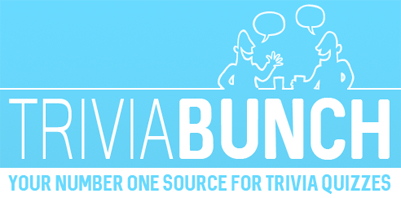 Super hard food and cooking quiz
Question 1 of 10
Sold in a green wrapper, what flavour is Ritter's "Pfefferminz" chocolate?
Question 2 of 10
What is the main meat in the dish bœuf à la Bourguignonne?
Question 3 of 10
Which fruit is used to make a Nougabricot fruit jam?
Question 4 of 10
What is the name of a style of cooking using a glaze of soy sauce, mirin, and sugar?
Question 5 of 10
Tancook sauerkraut is made in Nova Scotia from which vegetable?
Question 6 of 10
Many Russians go through a period of fasting and don't eat meat in the run-up to which festival?
Question 7 of 10
Miso is paste made from fermenting which items?
Question 8 of 10
What flavouring is added to Creme Chantilly to make it sweeter?
Question 9 of 10
What is another name for the fish called vison or visvan?
Question 10 of 10
What is abalone, often served braised in Chinese cooking?

1960s Lyrics Quiz
10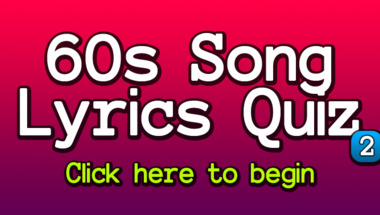 Geography Trivia Quiz
10 questions to test your knowledge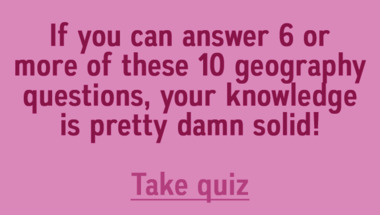 Geography Quiz
10 mixed questions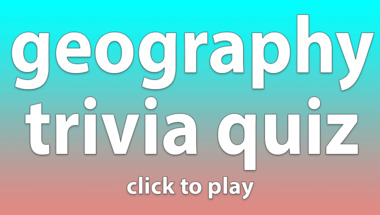 Mixed Knowledge Quiz
10 questions to test your knowledge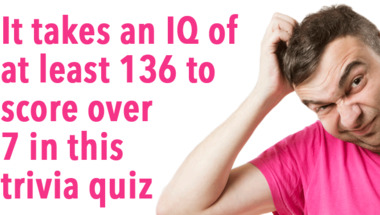 Science & Nature Quiz
10 Trivia Questions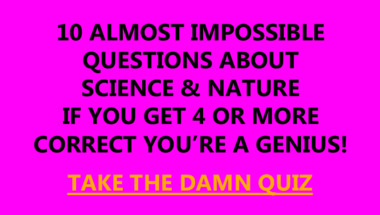 Brand new trivia quiz
10 questions in misc categories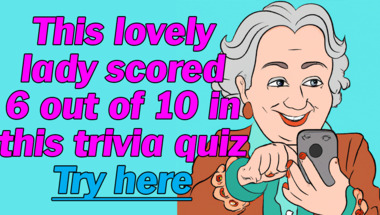 1960s Lyrics Quiz
10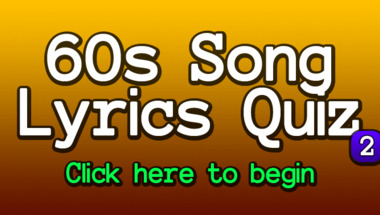 A quiz about knowledge
10 questions from us to you!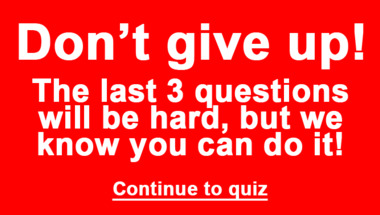 Geography Quiz
10 Quite Difficult Questions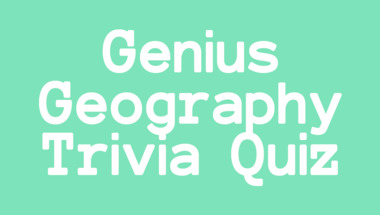 Hard trivia quiz
10 tricky questions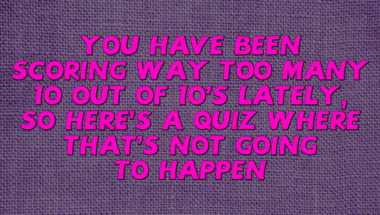 Knowledge Quiz For Everyone
Let's see how smart you really are!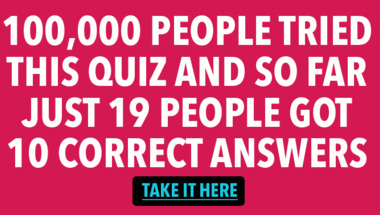 Trivia Quiz
We gathered 10 fun questions for you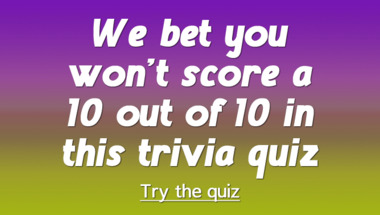 Trivia Quiz : Scoring higher t
7/10 correct answers is more or less impossib..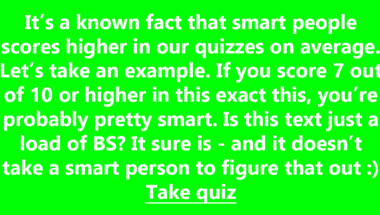 1970s Song Quiz
We tell you the artist, you tell us the song!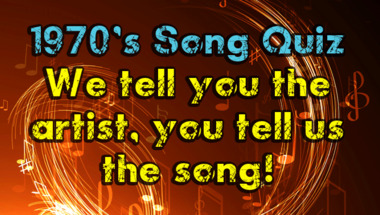 Will you be the first to score
Click to take our quiz now