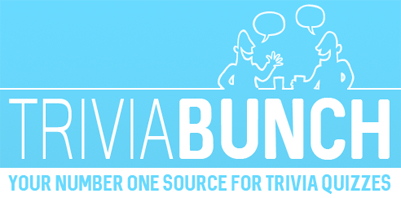 Trivia Quiz for knowledge hungry people
Question 1 of 10
If you can't move your legs, what are you suffering from?
Question 2 of 10
Complete the name of this hit US TV show. The Good _____
Question 3 of 10
Wizzard sang that they wished it could be what day, every day?
Question 4 of 10
FIFA Series Video Game is based on which popular sports?
Question 5 of 10
London Fashion Week stalwart Amanda Wakelely was a favourite of which Royal?
Question 6 of 10
Amazon does not have a version for which of these countries?
Question 7 of 10
Nicole Kidman stars in only one of these films. Which one is it?
Question 8 of 10
A boxing fight which is said to 'go the distance' is decided by?
Question 9 of 10
The Lord Of The Rings movie series was filmed in which country?
Question 10 of 10
What was Victoria Beckham's maiden surname?

More trivia fun from us