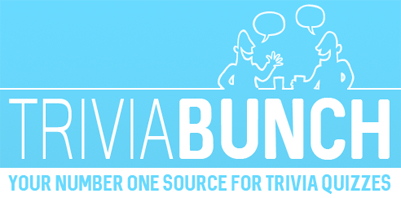 Trivia quiz for people who are not just all talk
Question 1 of 10
What connects a bone to a muscle?
Question 2 of 10
Which war movie has the line "It's possible for one man to get out through the wire, even get away"?
Question 3 of 10
What is 40% of 90?
Question 4 of 10
When Amazon started out, what did it exclusively sell?
Question 5 of 10
How many zeroes in 50 million, written in figures?
Question 6 of 10
In which state was Adobe founded?
Question 7 of 10
How many centimetres are in 2 metres?
Question 8 of 10
What was the name of the Preacher's Son in the Dusty Springfield song?
Question 9 of 10
Cole Haan, the fashion label was endorsed by which of these celebrities?
Question 10 of 10
Which athletic company paired up with Apple iPod and produced a running monitoring system?

More trivia fun from us