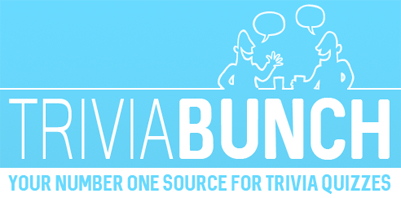 Trivia Quiz : Scoring higher than 6/10 is wishful thinking.
Question 1 of 10
On what date is Boxing Day?
Question 2 of 10
Which war movie has the line "It's possible for one man to get out through the wire, even get away"?
Question 3 of 10
What is 87% in decimal form?
Question 4 of 10
The name of the 1976 movie was Sherlock Holmes in …..?
Question 5 of 10
What is 2/3 of 42?
Question 6 of 10
Which town hosted the 1928 Winter Olympics?
Question 7 of 10
Soda bread originates from which country?
Question 8 of 10
Which dogs did the Roman dress in light armour and send after the troops?
Question 9 of 10
What car manufacturer makes the Skyhawk?
Question 10 of 10
When Motorola released its Droid cell phone, it got permission from what director and Hollywood mogul?

More trivia fun from us