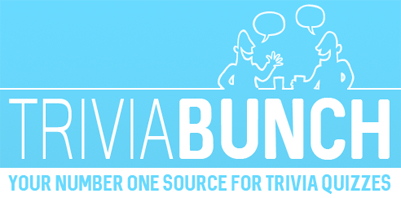 ..ooOOoo.. Trivia Quiz ..ooOOoo..
Question 1 of 10
What do you add to a watercolor pigment in order to paint?
Question 2 of 10
What does the word "Caustic" mean?
Question 3 of 10
Which word did we remove from this proverbial phrase? : "____ are odious"
Question 4 of 10
What was the only product carried in the original Gap store?
Question 5 of 10
The river Nile is located on which continent?
Question 6 of 10
What completes "Beyonce sings very _____"?
Question 7 of 10
Where does the car brand BMW come from?
Question 8 of 10
What is 70% in decimal form?
Question 9 of 10
Hungarian Edward Teller invented which weapon?
Question 10 of 10
In which country was the 20th century art movement Les Nabis based?

More trivia fun from us