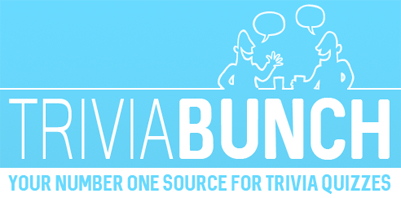 10 quite impossible science quiz
Question 1 of 10
What is the expected time an organism will live called?
Question 2 of 10
Who invented the first engine-powered airplane?
Question 3 of 10
What are the "Big Dipper" and "Orion" examples of in the night sky?
Question 4 of 10
What is the first appearance of light before sunrise called?
Question 5 of 10
Which of these is a long-horned antelope from the dry areas in Africa and Asia?
Question 6 of 10
What in earth's atmosphere helps most to absorb UVB ultraviolet light from the sun?
Question 7 of 10
What type of bees convert nectar to honey?
Question 8 of 10
What is a huge exploding star radiating as much energy as the sun would over about 10 billion years?
Question 9 of 10
What theory proposes that Earth's landmasses were once connected and drifted apart?
Question 10 of 10
What is the chemical symbol for gold?

More trivia fun from us