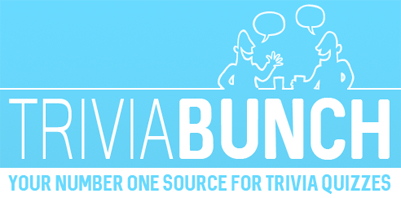 Food Quiz
Question 1 of 10
Which of these meals is traditional on Thanksgiving in the USA?
Question 2 of 10
Which of these best describes a place where fruit trees are grown?
Question 3 of 10
What's special about strawberry seeds?
Question 4 of 10
What fruit has a fuzzy brown skin?
Question 5 of 10
From which part of the plant is horseradish made?
Question 6 of 10
Which non-alcoholic cocktail is named after an Academy Award winner?
Question 7 of 10
What does the abbreviation 'TBSP' mean to a British Chef?
Question 8 of 10
What fast food restaurant has a cowboy hat as its logo?
Question 9 of 10
What do "Aerate" mean?
Question 10 of 10
Which juice company's logo features an orange with a straw sticking out of it?

More trivia fun from us