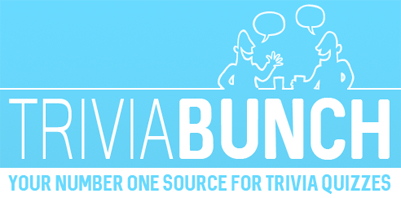 Food & Cooking Quiz
Question 1 of 10
From which part of the plant is horseradish made?
Question 2 of 10
What is "Vichyssoise"?
Question 3 of 10
What type of food is not commonly made from apples?
Question 4 of 10
Which famous candy company founded a popular theme park?
Question 5 of 10
What are the two ingredients in a roux?
Question 6 of 10
What do you include with the chicken, to make Chicken Cordon Bleu?
Question 7 of 10
Which of the following beers had the highest sales in Belgium in 2005?
Question 8 of 10
What city has traffic lights shaped like Hershey's Kisses?
Question 9 of 10
What kind of tea is "English Breakfast" tea?
Question 10 of 10
What are canapes?

More trivia fun from us