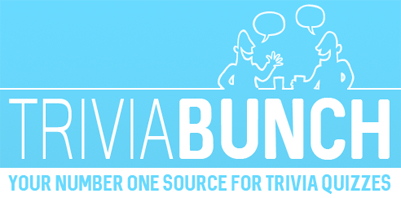 Food Quiz
Question 1 of 10
Which fruit is high in fat?
Question 2 of 10
Purple jelly, jam and popsicles are all made from which fruit?
Question 3 of 10
What is "Vichyssoise"?
Question 4 of 10
What does the abbreviation 'TBSP' mean to a British Chef?
Question 5 of 10
What is added to make a dish "parmigiana" style?
Question 6 of 10
What candy bar was named after a popular dance?
Question 7 of 10
Beluga, osetra and sevruga caviar come from what fish?
Question 8 of 10
Giada De Laurentiis considers what food an addiction for her?
Question 9 of 10
What might Italians call maize?
Question 10 of 10
Which of the following is not a type of cheese?

More trivia fun from us