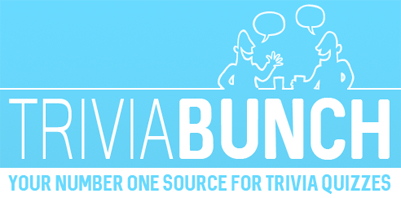 Food Quiz For Home Cooks
Question 1 of 10
Which nationality does pork and shrimp won ton belong to?
Question 2 of 10
Which of the following types of seafood is not a fish?
Question 3 of 10
Which non-alcoholic cocktail is named after an Academy Award winner?
Question 4 of 10
From which part of the plant is horseradish made?
Question 5 of 10
Which of the following fish is a flatfish?
Question 6 of 10
Which winery produced more wine than any other in 2005?
Question 7 of 10
Which word refers to the leaves on a grape vine?
Question 8 of 10
What are Indian clay ovens called?
Question 9 of 10
Which country does the dish biryani come from?
Question 10 of 10
What might Italians call maize?

More trivia fun from us