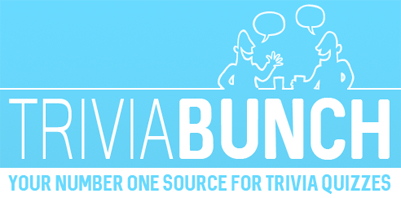 Click here for a quiz about food
Question 1 of 10
Arabica and Robusta are the two main varieties of what product?
Question 2 of 10
Which offal is associated with steak in a steamed pudding?
Question 3 of 10
Okoshi is a Japanese confectionery of which cereal, puffed?
Question 4 of 10
What dish is Bágún Agus Cabáiste translated in English?
Question 5 of 10
Nachos with a huge amount of toppings would be called what?
Question 6 of 10
Each end of a Punschrulle cookie is dipped into what?
Question 7 of 10
In which city does the Guinness tourist attraction reside in Ireland?
Question 8 of 10
Lactose is a sugar found in which product?
Question 9 of 10
What is Nori?
Question 10 of 10
What colour was the Nun who gave her name to a brand of German wine?

More trivia fun from us