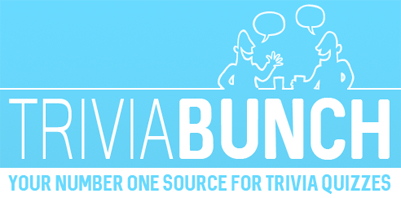 Click here for a quiz about food
Question 1 of 10
Granola is a breakfast food that is primarily comprised of what grain?
Question 2 of 10
Which of the following ingredients is used in Cuscuz de Milho?
Question 3 of 10
Which type of food poisoning can be caught from undercooked chicken?
Question 4 of 10
How is sticky toffee pudding cooked?
Question 5 of 10
Which religion lives by Halal rules?
Question 6 of 10
What is a Mandarin roll?
Question 7 of 10
Jianbing is a fried pancake dish popular for which meal of the day?
Question 8 of 10
What are Dunbar Rover, Yukon Gold and Sharpe's Express types of?
Question 9 of 10
Which city invented the "bagel brunch" with smoked salmon and salad?
Question 10 of 10
What colour are the leaves of a bok choy?

More trivia fun from us