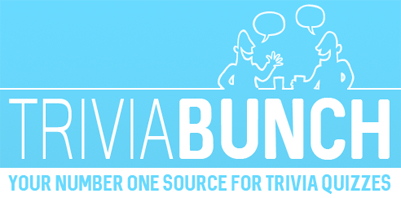 Click here for a quiz about food
Question 1 of 10
What is the name of the process used by plants to convert sunlight into food?
Question 2 of 10
Which of these foods is a good source of vitamin C?
Question 3 of 10
What colour is the skin of an eggplant?
Question 4 of 10
Which of the following countries is most associated with Piroshki?
Question 5 of 10
What would you do with a 'Boston shaker'?
Question 6 of 10
The Beatles' record label, launched in 1968, was named after which fruit?
Question 7 of 10
What is the Welsh breakfast dish llymru known as?
Question 8 of 10
The pizza with the toppings tomato, mozzarella and basil is called what? 
Question 9 of 10
How is suet pudding typically cooked?
Question 10 of 10
Which of the following is probably the best known Aussie fish?

More trivia fun from us