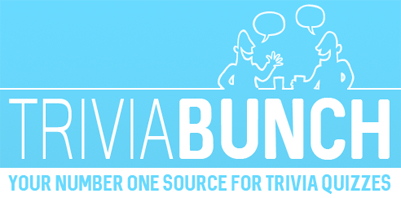 Quiz : Lyrics of the 1960s.
Question 1 of 10
"Instead of breaking up I wish that we were making up again" is from a song by which artist?
Question 2 of 10
"For my monster from his slab, began to rise" is from which song?
Question 3 of 10
"Don't feed me peanut butter, She knows that I can't take" is from which song by the Newbeats?
Question 4 of 10
"Long as you love me, it's all right" is from which song by Amen Corner?
Question 5 of 10
Glen Campbell sang "I still hear your sea waves crashing, While I watch the cannons" what?
Question 6 of 10
Which of the Animals' relatives was a gamblin' man in "House of the Rising Sun"?
Question 7 of 10
Who sang "Cause now it's Judy's turn to cry, Judy's turn to cry"?
Question 8 of 10
RB Greaves sang "So take a letter Maria, address it to my" who?
Question 9 of 10
In 1960, who sang "Cause everybody's somebody's fool"?
Question 10 of 10
In "Route 66", the Rolling Stones sang "Oklahoma city looks oh so" what?

More trivia fun from us