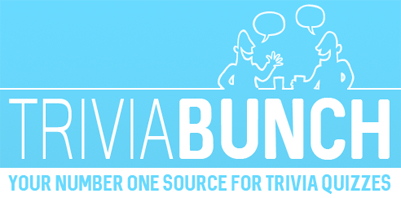 Quiz : Song Lyrics back in the 1960s
Question 1 of 10
Michael Holliday sang "Why am I so starry eyed, Starry eyed and" what?
Question 2 of 10
Which Beatles song has the line "Doesn't have a point of view, Knows not where he's going to"?
Question 3 of 10
Randy and the Rainbows sang "Denise, Denise, oh, with your eyes so" what?
Question 4 of 10
Golden Earring sang "There's just a little bit of peace in my" what?
Question 5 of 10
"You can get it wrong and still you think that it's alright" is from which Beatles song?
Question 6 of 10
"Poetry in Motion, see her gentle sway" was a 1961 hit for which artist?
Question 7 of 10
"The preacher talked to me and he smiled" is the first line of which Bee Gees song?
Question 8 of 10
In 1969, BJ Thomas was hooked on a what?
Question 9 of 10
The Seekers sang "High in the sky is the bird on the" what?
Question 10 of 10
Peter and Gordon sang "Even in my dreams I look into your eyes, Suddenly it seems I've found a" what?

More trivia fun from us