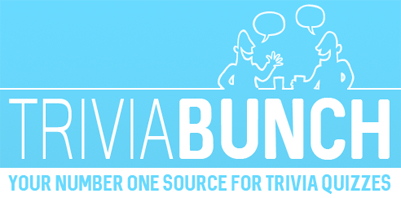 Quiz : Lyrics of the 1960s.
Question 1 of 10
Johnny Cash sang "And if I ever have a son, I think I'm gonna name him, Bill or George any damn thing but" what?
Question 2 of 10
"Anyone who sees her, soon forgets the Mona Lisa" is from which song by Matt Monro?
Question 3 of 10
"Do you remember when you loved me, Before the world took me astray" is from which Eddy Arnold song?
Question 4 of 10
"He drove his car to the racing grounds, He was the youngest driver there" is from which 1960 song?
Question 5 of 10
"But they all seem to pass me by, And I am left alone" is from which song?
Question 6 of 10
The Village Stompers sang about "Come Sunday morning, rain or shine, right in Washington" what?
Question 7 of 10
"I hear you singin' in the wire, I can hear you through the whine" is from which song by Glenn Campbell?
Question 8 of 10
What kind of bully was in the lyrics of a song by Sam the Sham and the Pharoahs?
Question 9 of 10
Which artist sang "I know that I won't forget you, For I've loved you too much for too long"?
Question 10 of 10
"Walking back to happiness, I shared with you " is from a song by which artist?

More trivia fun from us