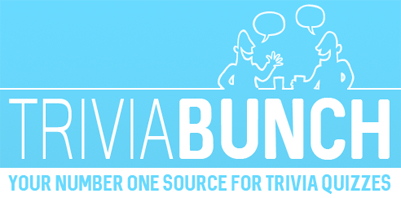 HARD quiz about song lyrics of the 1960s
Question 1 of 10
The lyric "Wed'sday just don't go, Thursday goes too slow" is from which song?
Question 2 of 10
"I know the meaning of contentment, Now I am happy with the Lord" is from which Elvis song?
Question 3 of 10
"And if she should tell you "come closer", And if she tempts you with her charms" is from which Zombies song?
Question 4 of 10
Which artist sang "Take these chains from my heart and set me free"?
Question 5 of 10
Joey Dee and the Starlighters sang about which sort of twist?
Question 6 of 10
"I may win on the roundabout, Then I'll lose on the swings" is from which song by Sandie Shaw?
Question 7 of 10
The Drifters sang "From the park you hear the happy sound of the" what?
Question 8 of 10
Who sang "Or the distant drums might change our wedding day"?
Question 9 of 10
"Fifteen cents a word to read, A telegram I didn't need" is from which song by The Five Americans?
Question 10 of 10
Petula Clark sang "My love is warmer than the warmest" what?

More trivia fun from us