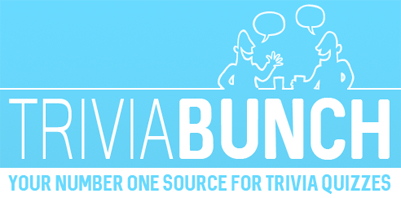 Quiz : Song Lyrics back in the 1960s
Question 1 of 10
"I've made up my mind, To live in memories of the lonesome times" is from which Ray Charles hit?
Question 2 of 10
Who jumped off the Tallahatchie Bridge in a song by Bobbie Gentry?
Question 3 of 10
"How could she tell he deceived her so well, Pity she'll be the last one to know" is from which song by the Tremeloes?
Question 4 of 10
What river is chilly and cold, according to a Highwaymen song about Michael rowing a boat?
Question 5 of 10
The Seekers had a 1967 hit about good varieties of which fruit falling?
Question 6 of 10
Which Chuck Berry song has the line "The night was young and the moon was gold, So we both decided to take a stroll"?
Question 7 of 10
Larry Verne sang "Please Mr. Custer, I don't wanna" what?
Question 8 of 10
Who rides a dappled mare, according to Donovan?
Question 9 of 10
"You're still glowin', you're still crowin', you're still goin' strong" is from which song?
Question 10 of 10
Which type of bird is mentioned in "Charmaine" by the Bachelors?

More trivia fun from us