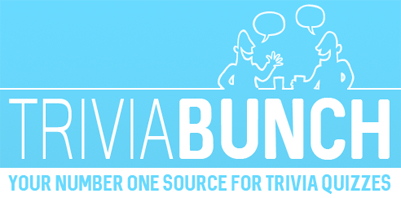 Movies Quiz
Question 1 of 10
In "E.T. the Extra-Terrestrial", E.T. makes what kind of vehicle fly through the air?
Question 2 of 10
What 2005 horror movie did Wes Craven direct?
Question 3 of 10
Which "Dark Knight" actor died of an overdose?
Question 4 of 10
Heath Ledger received an Academy Award nomination for Best Actor for his role in which 2005 movie?
Question 5 of 10
Which famous movie mogul died in 1966?
Question 6 of 10
"And you thought your parents were embarrassing" was used for which film?
Question 7 of 10
In the 2013 movie Elysium who played Max Da Costa?
Question 8 of 10
Which classic Western was based on a story called "The Tin Star"?
Question 9 of 10
Which animated film is about a caveman family?
Question 10 of 10
In 'Alice in Wonderland', which character does not exist?

More trivia fun from us