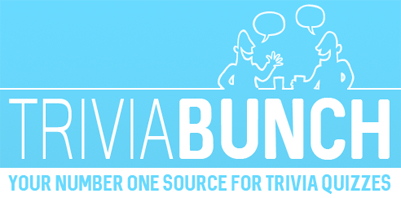 1960s Movies Trivia Quiz
Question 1 of 10
Rooney Mara played Erica Albright in which film about the founding of Facebook?
Question 2 of 10
What comedy movie includes Dr. Venkman and Ghosts?
Question 3 of 10
What is the main storyline centered around in the film "Hot Tub Time Machine 2"?
Question 4 of 10
In the 2007 movie "Ratatouille", Remy is what kind of animal?
Question 5 of 10
The 2015 movie had how many "Shades of Grey"?
Question 6 of 10
In which 2001 movie did John Rhys-Davies play the character Gimli, son of Gloin?
Question 7 of 10
In the '70s/'80s TV show "The Incredible Hulk", who played Bruce Banner?
Question 8 of 10
What is the 2015 "Mad Max" film called?
Question 9 of 10
What movie is the line "I'll make him an offer he can't refuse" from?
Question 10 of 10
Who plays Elizabeth Swann in "Pirates of the Caribbean"?

More trivia fun from us