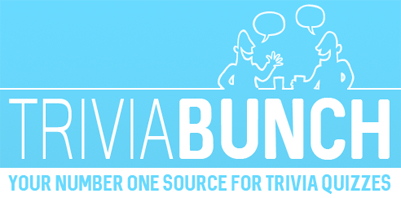 $1000 CONTEST
SUBSCRIBE TO OUR BRAND NEW
YOUTUBE CHANNEL
AND WIN $1000
* When the channel reached 10,000 subscribers we will randomly draw a winner
Movies Trivia Quiz
Question 1 of 10
Which film told the story of a US helicopter crash and rescue in Somali in 1993?
Question 2 of 10
In "Happy Feet", who is the penguin who can't sing?
Question 3 of 10
Which movie is about story of two British track athletes and the 1924 Olympics?
Question 4 of 10
In the 2013 movie Elysium who played Max Da Costa?
Question 5 of 10
In "Free Willy", what kind of animal is Willy?
Question 6 of 10
The animated film "Hop" is centered around which holiday?
Question 7 of 10
Which film was the highest grossing box office hit in the US in 2009?
Question 8 of 10
Which movie is about an overage baseball player who becomes a legendary player?
Question 9 of 10
In which 2011 superhero movie did Chris Hemsworth wield the magical hammer Mjollnir?
Question 10 of 10
What 2013 movie stars Robert De Niro, Amanda Seyfried and Diane Keaton?

$1000 CONTEST
SUBSCRIBE TO OUR BRAND NEW
YOUTUBE CHANNEL
AND WIN $1000
* When the channel reached 10,000 subscribers we will randomly draw a winner
Expert Trivia Quiz
Level : VERY HARD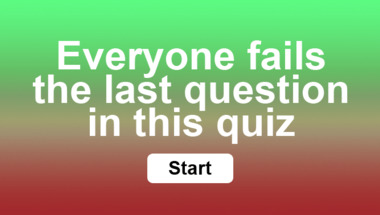 World History Trivia Quiz
10 mixed history questions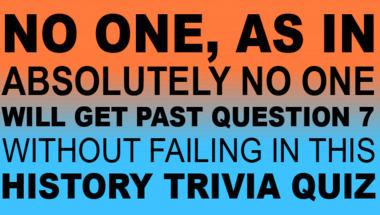 Food Quiz
10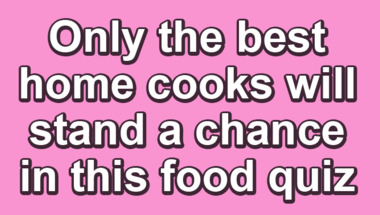 Movie Quiz For Experts
10 extremely difficult questions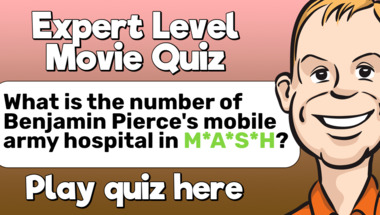 General Quiz for everyone
10 mixed category questions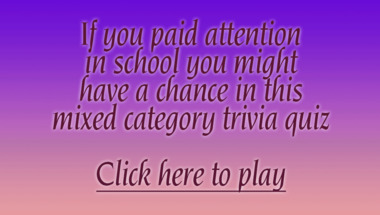 General Knowledge For Trivia L
Let's see how smart you really are!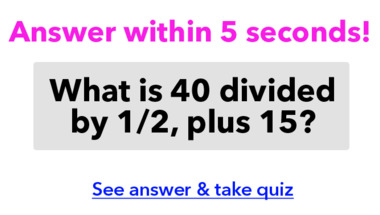 Knowledge Quiz For Everyone
Theme : Around The World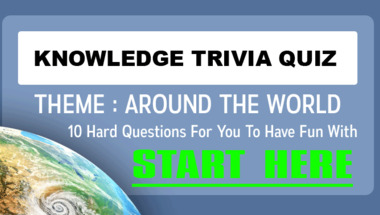 World History Quiz
10 very hard questions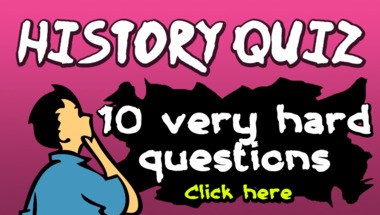 Quiz for home cooks
10 hard questions about food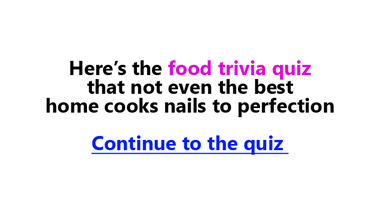 World Geography Quiz
10 mixed questions for you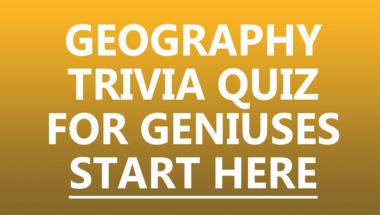 Trivia Quiz : General Knowledg
10 fun questions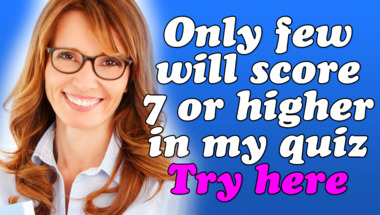 95 percent fail this Southern
Click here to take quiz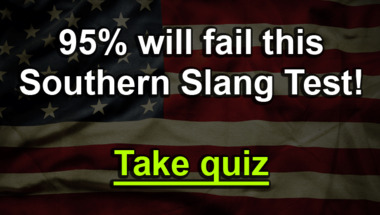 Mixed Knowledge Quiz
How many of them will you answer correctly?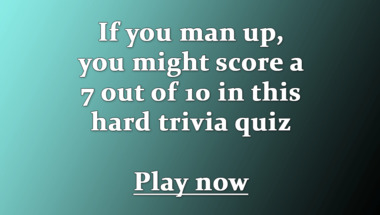 World History Quiz
10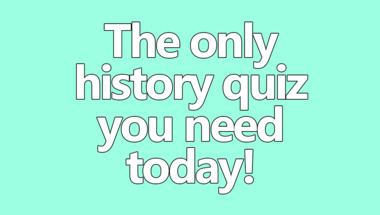 10 mixed categories questions
How smart are you really?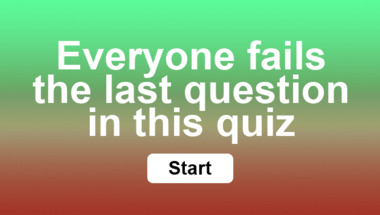 Our fun games