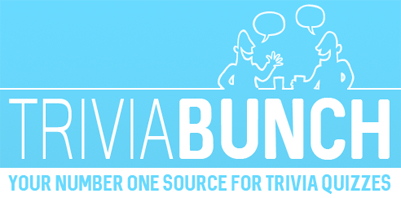 Quiz : Geography and more
Question 1 of 10
In what European country is the large city of Munich?
Question 2 of 10
Sagrada Familia is in which country?
Question 3 of 10
What is the capital city of Northern Ireland?
Question 4 of 10
The largest dinosaur was called?
Question 5 of 10
What sort of geographical features are the Tigris and the Euphrates?
Question 6 of 10
This is the name of the solid rock beneath the soil?
Question 7 of 10
For most of the 20th century, what was Zimbabwe called?
Question 8 of 10
Australia consists of Tasmania, New South Wales, Victoria, South Australia, Western Australia and what other state?
Question 9 of 10
Labrador is a part of which Canadian province?
Question 10 of 10
The secretary martial eagle is native to which desert?

Super fun trivia quiz
10 quite hard questions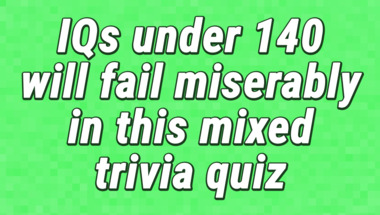 Brainy Trivia Quiz
10 mixed questions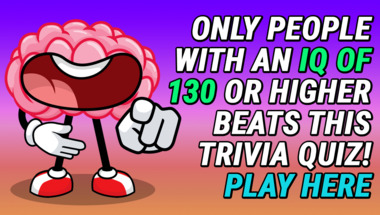 Mixed Trivia Quiz
10 questions lined up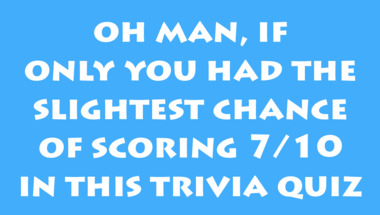 Trivia quiz for clever owls
10 questions in different categories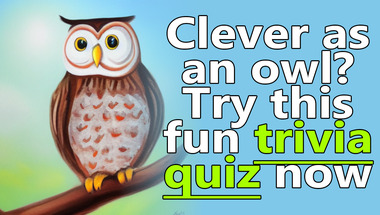 Trivia quiz from Albert to you
10 mixed questions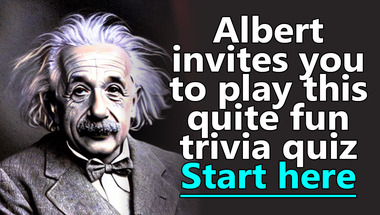 Food & Cooking Trivia Quiz
10 flavourful questions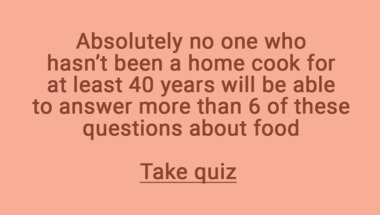 Quiz : Songs of the last 40 ye
How many correct answers will you get?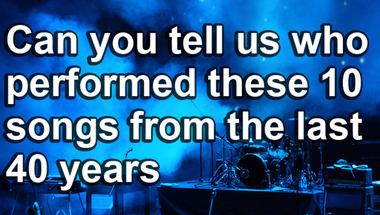 Trivia Quiz
10 questions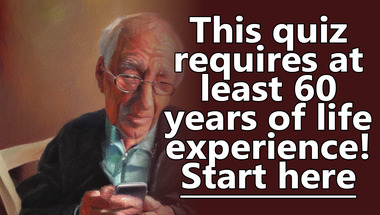 Trivia Quiz
10 questions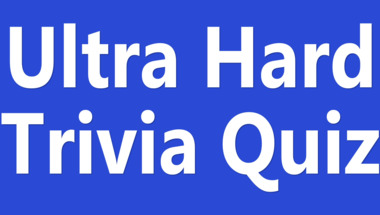 Trivia Quiz for smart people
Forget about defeating this one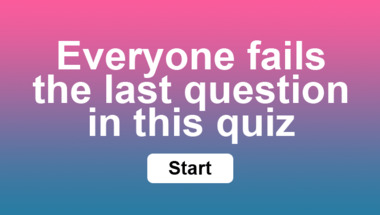 Brainy Trivia Quiz
10 quite hard questions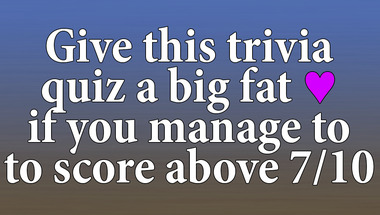 Trivia quiz for 60+
10 questions about mixed knowledge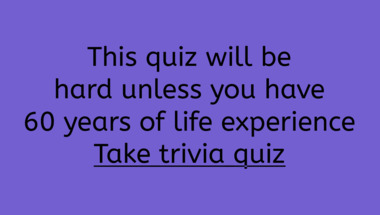 Knowledge quiz for people 60 y
No one else will nail it!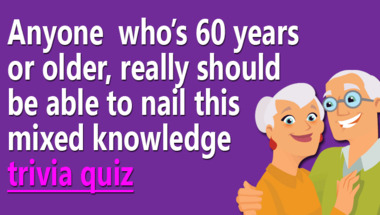 General Trivia Quiz
High IQ questions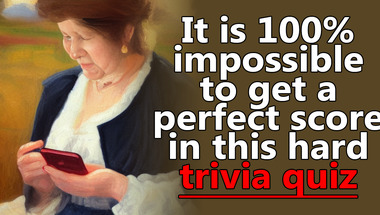 Mixed General Trivia Quiz
10 fun questions